COME AND MEET OUR DEFENSE & SECURITY EXPERTS IN THE 2023 DEFENSE EXHIBITIONS !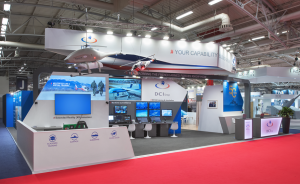 DCI Group, the operator of the Ministry for the Armed Forces for the transfer of French military know-how, will participate to the following international exhibitions in 2023:
From February 20 to 24, 2023: IDEX*
International Defense Exhibition of the Middle-East, in Abu Dhabi, in the United Arab Emirates
From March 28 to 30, 2023: SOFINS*
Exhibition dedicated to Special Forces, in Camp de Souge in France
From May 03 to 05, 2023: IMDEX
International Maritime Defense Exhibition in Singapour
From May 23 to 27,  2023: LIMA
International Maritime & Aeronautical Defense exhibition, in Langkawi in Malaysia
From May 24 to 26, 2023: IDET*
Exhibition dedicated to Defense and Internal Security in Brno, in Czech Republic
From June 19 to 25, 2023 :  SIAE*
International Air 1 Space Defense exhibition at the Bourget, in Paris
From November 6 to 9, 2023: DEFENSE & SECURITY
International Defense exhibition of ASEAN area in Bangkok, in Thailand
From November 14 to 17, 2023: MILIPOL*
International exhibition dedicated to States Internal Security in Villepinte, in France
From December 5 to 7, 2023: GDA
Exhibition dedicated to defense and aeronautics in Mishref, in Koweït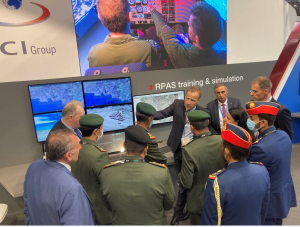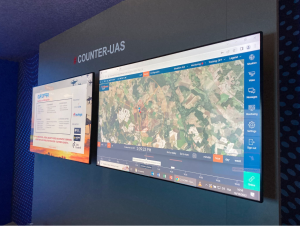 Do not hesitate to make an appointment via the contact form to meet our Land, Air, Navy, Joint, Homeland Security, Special Forces, Drones, Cyberdefense or Space experts at one of these shows.
Also do not hesitate to attend one of our *demonstrations of our new UAV & Counter-UAV training and simulation solutions.
https://groupedci.fr/contact/