The increase in the use of military aircraft in medium to high intensity conflicts, such as the war in Ukraine, encourages armed forces to strengthen the operational capabilities of their aircraft and helicopter crews in terms of self-protection and electronic warfare.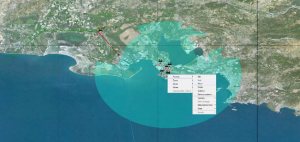 Thanks to its expertise in this cutting-edge field, DCI group will train around thirty people in 2022.
This is a record since the launch of those courses in 2017.
A total of 10 European countries now trust DCI for their trainings in this field: Belgium, Austria, Switzerland, Poland, Finland, Denmark, Bulgaria, Norway, Slovakia as well as France.
DCI's offer is based on theoretical and operational trainings provided by high-level military experts. Trainees benefit from modern digital tools and operational feedbacks to illustrate the different scenarios and minimize the vulnerability of their platforms. Finally, the interactions between trainees from countries sharing a similar operational culture are a real asset.