DCI Group to assist French Armed Forces for the E-FORM distance learning program.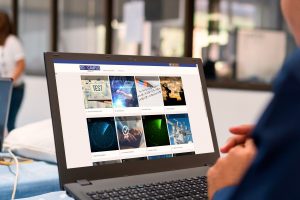 DCI Group has been awarded a framework assistance agreement by the Infrastructure, Networks and Information Systems Department (DIRISI) of the French Ministry for the Armed Forces concerning the implementation and development of the ILIAS Learning Content Management System (LCMS).
ILIAS is the technological base of the various E-FORM distance learning portals deployed within the Ministry for the Armed Forces.
Over the next four years, DCI will assist all the services, headquarters and departments with the following services:
joining the ILIAS community;
conducting specific developments;
training in employment and administration of ILIAS;
auditing and consulting.
By its choice of relying on DCI Group, the Ministry for the Armed Forces will take advantage of unique skills based on 10 years of experience in the implementation of the ILIAS LCMS in the military training field.
DCI Group is fully committed to the digital transformation of military training to the benefit of the French armed forces and France's partner countries. Digital transformation is one of the key levers of its 2022-2027 strategic plan.