Atechsys is a brand of the DCI Group specialising in "tailored" smart drone solutions for the demanding needs of Defence and Security markets. With Atechsys, DCI Group is positioned as a key player, capable of investing and growing so as to offer innovative solutions to its partners in France and around the world. Our ambition is to become the preferred partner of the Industry and Armed Forces for "Drones as a service" on the State and Military markets.
ATECHYS SOLUTIONS
DEFENCE & SECURITY EXPERTISE
OPERATIONAL TRAINING & SIMULATION
PROVIDING OPERATIONAL CAPABILITIES
OUR EXPERTISE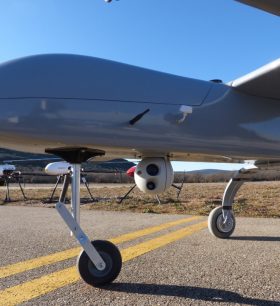 DRONES AS A SERVICE
Atechsys has been the French trailblazer for the "drone as a service" concept since 2007. We offer tailored solutions for the provision of drones as well as associated technologies and resources. We also operate UAV fleets for the operational needs of our industrial and institutional partners such as surveillance (ISR), data collecting, etc. Lastly, we offer UAV tracking services (using ATLAS technology) for civil and military purposes.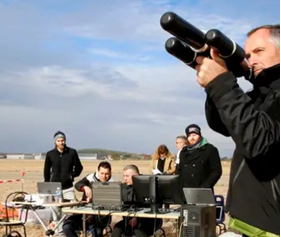 TESTS & TRIALS
Atechsys' partners are able to make use of the company's two UAV test and trial facilities. Our unique sites are fully equipped and have their own air space. They are also available for Counter-UAV tests.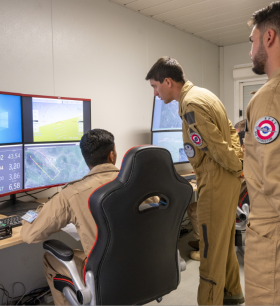 TRAINING
Atechsys fixed and rotary wing UAVs together with DCI Group's operational experts and simulators are what make us a cut above in offering unique basic, advanced and operational UAV training. We train your RPAS pilots, operators and mechanics in the operational use of military and state drones without you having to sacrifice potential flight hours of the drones you usually use in operations. Ask for our training catalogue for mini, tactical and MALE drone crews!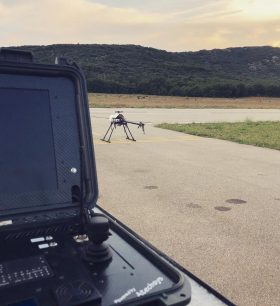 SUPPORTING THE INDUSTRY
Atechsys has a design office fit to meet industry's Research and Development needs when it comes to drones and related technologies.
TYPES OF DRONES

from 1 to 150 kg with up to 12 hours of autonomy

TEST AND TRAINING CENTRES

located in France

DRONES

in its fleet for training and trials
A FLEET OF 30 DRONES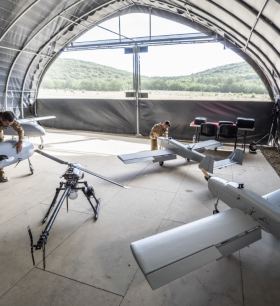 A COMPLETE FLEET OF DRONES
Atechsys has a fleet of more than 30 drones of 10 different types: fixed and rotary wings and hybrid. We make these available to you during training and trials. Our many drones can also play the role of adverse forces for your C-UAV exercises and trials.
OUR STRENGTHS
OUR OWN AIR SPACE
Available 24/7!
A COMPLETE RANGE OF UAVs AND TECHNOLOGIES
Atechsys fully masters the various types of drones and their core technologies.
INNOVATION
A design office and experts at your service!
A TEST AND TRAINING CENTRE AT POURRIÈRES (PACA REGION)
Please accept advertising cookies to display the map.
A TEST AND TRAINING CENTRE AT MAGNAC-LAVALETTE (AQUITAINE REGION)
Please accept advertising cookies to display the map.