HeliDax is a brand of the DCI Group specialising in aircraft fleet solutions for the needs of the Armed Forces. In 2008, HeliDax was chosen by the French government to provide the flight hours required for basic and advanced training of helicopter pilots from the Gendarmerie and the French and Belgian armed forces. HeliDax provides 36 H120 helicopters and associated maintenance services. In 2019, HeliDax expanded its field of activity by winning a maintenance contract for the French Army Light Aviation wing's (ALAT) 18 Fennec helicopters. Based within the ALAT's school in Dax, France, HeliDax is a full subsidiary of DCI Group.
HELIDAX SOLUTIONS
PROVIDING OPERATIONAL CAPABILITIES
OPERATIONAL TRAINING & SIMULATION
OUR EXPERTISE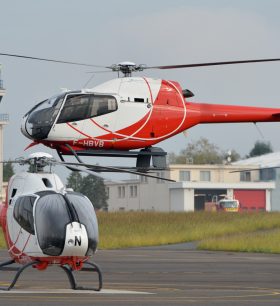 PROVIDING OPERATIONAL AIR ASSETS
HeliDax provides its customers with modern and available helicopters. We operate and maintain a fleet of 36 H120 helicopters to ensure we can guarantee our clients the availability they need and competitive flight hour prices (more than 22,000 hours per year).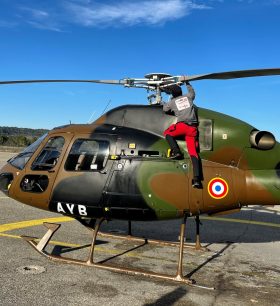 AIRCRAFT MAINTENANCE
HeliDax carries out the maintenance on its own helicopters (36 H120) and those of DCI Group (4 H120). HeliDax also meets the maintenance needs of other state and private clients, including the French Army Light Aviation wing's fleet of AS555N Fennec twin-engine armed helicopters. HeliDax has three hangars with a total surface of 15,000 m² including a workshop of 4,200 m².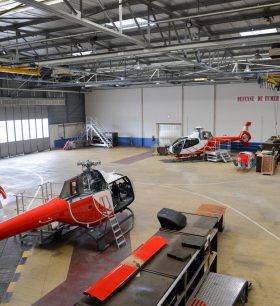 CUSTOMISATION
Other clients come to HeliDax for their expertise in customising helicopters. Our staff assess the clients' machines, advise them on what steps to take and carry out the required modifications. For example, HeliDax is involved in the updgrade of Dauphin N3 helicopters supplied to the French Navy by DCI Group and its partner Heli-Union.
FLIGHT HOURS ON H120 HELICOPTERS

% RATE OF TECHNICAL AVAILABILITY

% CUSTOMER SATISFACTION
A FLEET OF 36 H120 HELICOPTERS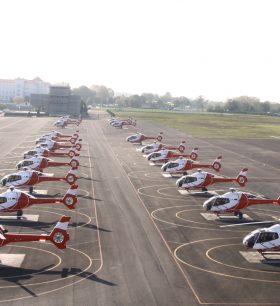 AIRCRAFT FLEET
A fleet of 36 H120 helicopters specially adapted to satisfy the particular requirements of military users. Our helicopters' fittings include automatic pilot with SUP mode, a digital cockpit (PFD & MFD with integrated mapping), ADF, a radio altimeter, UHF/VHF equipment, a flight data recorder, low level indoor and outdoor lighting (BNL), swivelling retractable landing lights compatible with night vision goggles (NVG) and IMC qualification for military use etc.
OUR STRENGTHS
PERFORMANCE AND COMPETITIVENESS
HeliDax is proud of the fact that 100% of resources requested by the armed forces have been provided. This outstanding performance is the result of attentive customer care, working closely as a team and providing high quality maintenance at a competitive price.
BEST-IN CLASS QUALIFICATIONS
HeliDax is certified EASA, EMAR (145 and M), ISO 14001 and ISO 9001.
EXPERTISE
More than 100 experts in the field of supply, maintenance, configuration management, logistics, reliability and continuing airworthiness.